A New World Order for Athletics
How FDU Student-Athletes Made the Best of the Pandemic
By Sara Campione
Illustrations: Mikey Burton
Last spring the headlines were terrifying, jarring and endless — the world shutting down as the COVID-19 pandemic hit. Universities pivoted from in-person learning to remote studies, while students vacated dorms, and athletics fields lay empty. 
As students ventured from their beloved dorm rooms and fields back to home, the future seemed bleak, especially for student-athletes. No sports! What to do instead? FDU Magazine spoke with Devils and Knights athletes about staying active during quarantine and into the fall semester. Read about how FDU student-athletes made the best of the pandemic by getting creative with workouts, developing new hobbies and passions, and giving back to the community.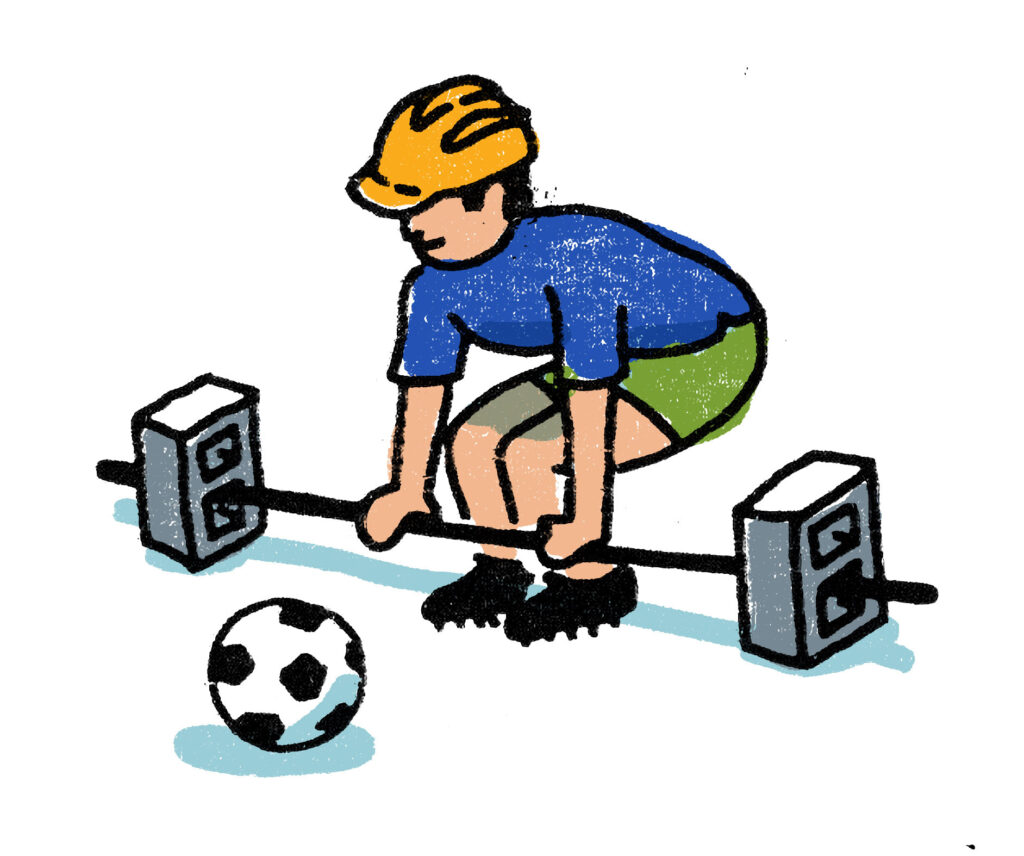 Noah Chia, Soccer
With student-athletes unable to return to campus until the fall semester, it became a challenge to stay in shape and keep up with their workout regimens. Knights men's soccer player Noah Chia trained in an unconventional way. While on spring break in the Dominican Republic with friends, Chia, a junior finance major at the Metropolitan Campus, found himself unable to return to the U.S. because of the shutdown. The Australian native decided to use the found materials available to him to create workout equipment.
"I set myself up with a bit of a jungle gym, collecting bricks and other items from construction nearby and treated it as preseason, up until they told us the season had been cancelled," he says.
After missing the 2019 season with a broken foot, Chia refocused with workouts and rehabilitation. "I was doing a lot more running and building back up because I missed last season. I did all my rehab exercises there with bricks, and we managed to get a few resistance bands. It took about a month-and-a-half to get a soccer ball delivered!"
Chia ended up staying in the Dominican Republic for more than 100 days, until restrictions in New Jersey eased. Upon his return, he stayed with friends until he was able to move back onto the Metropolitan Campus in September.
Once student-athletes began to return to practice and strength and conditioning at the Florham and Metropolitan campuses, things looked a little different. Masks are now worn during all practice sessions, whether indoors or outdoors, while athletes and coaches practice social distancing.
"We're working in smaller groups within our team. On the field we'd run on alternate days and then the other days would be strength and conditioning in a makeshift gym, because we couldn't use the indoor athletics facilities," Chia says.
While 2020 may have been unconventional for the team, Chia has found it to be a positive adjustment period. "There was a good opportunity for the team to get used to what life is like on campus, practicing and having commitments, but without the stress of actually having to win, because that's a big part of what we do in our program — go for the championship."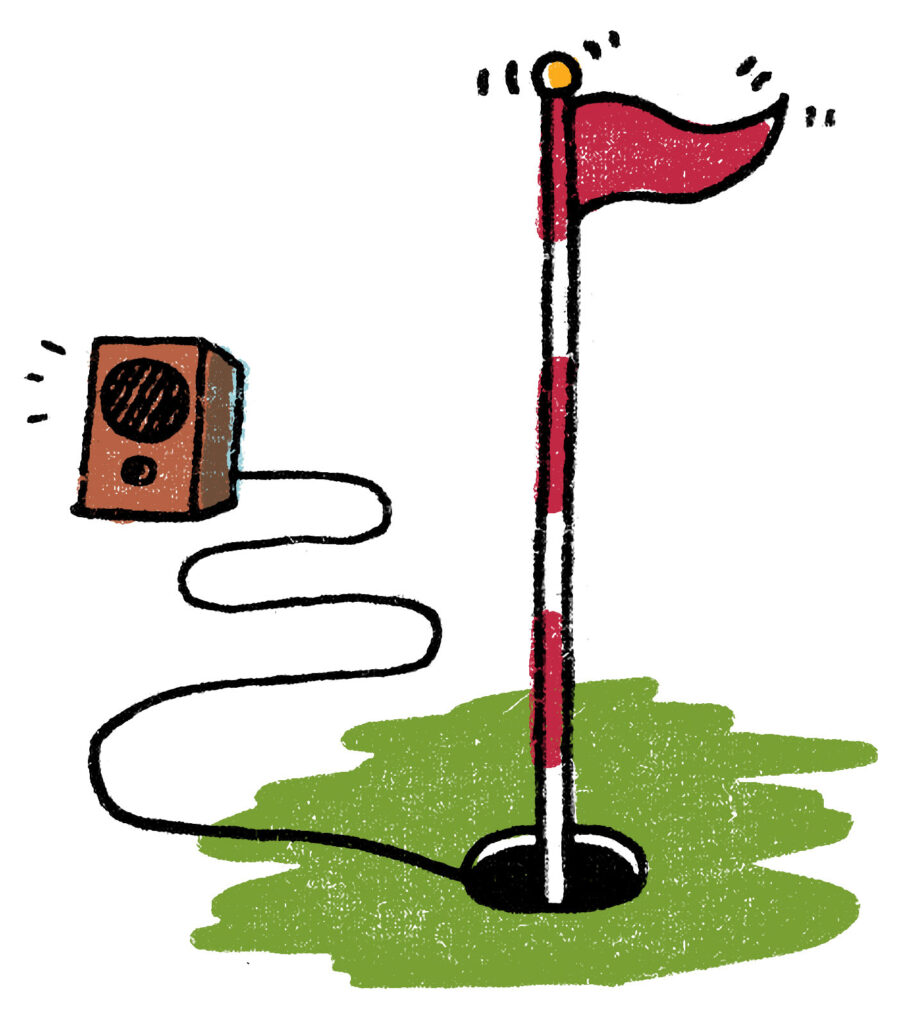 Caterina Tatti, Golf
Junior women's golfer and English major Caterina Tatti developed a new hobby in quarantine:  podcasting. On "Healthy Not Skinny," she's on the digital airwaves spreading positive, healthy and encouraging content.
"Someone commented on one of my Instagram stories, trying to compliment me, saying I looked skinnier. I started reflecting on that and how I didn't think it was right to say that, even as a compliment to someone. And then I vented on Instagram," says Tatti, a Metropolitan Campus student.
After sharing her feelings, Tatti was flooded with stories from followers who had been in a similar situation or knew of someone else who had been. "So off of that, I just decided to start this initiative, and then the idea for the podcast came a little later."
Episode topics range from relationships with food to student-athletes and eating disorders to intuitive eating with Scott Fisher, director of the fitness center on the Metropolitan Campus and the certified dietitian for Knights athletics. She provides her listeners with tips on how to eat healthy and exercise without overdoing it, while welcoming fellow and former student-athletes as guests. Tatti also has Fisher read over her scripts to ensure accuracy. She also plans to work with Student Counseling and Psychological Services (S-CAPS) staff to create mental-health content.
"I want to make people feel like it's not just them, and they're not alone in this. Eating disorders and mental health relating to body image are very big in athletes — especially female athletes. I've struggled with it, and I've seen other people struggle. I just want to try and help."
Listen to weekly episodes of "Healthy Not Skinny" on Apple Podcasts, Google Podcasts or Spotify.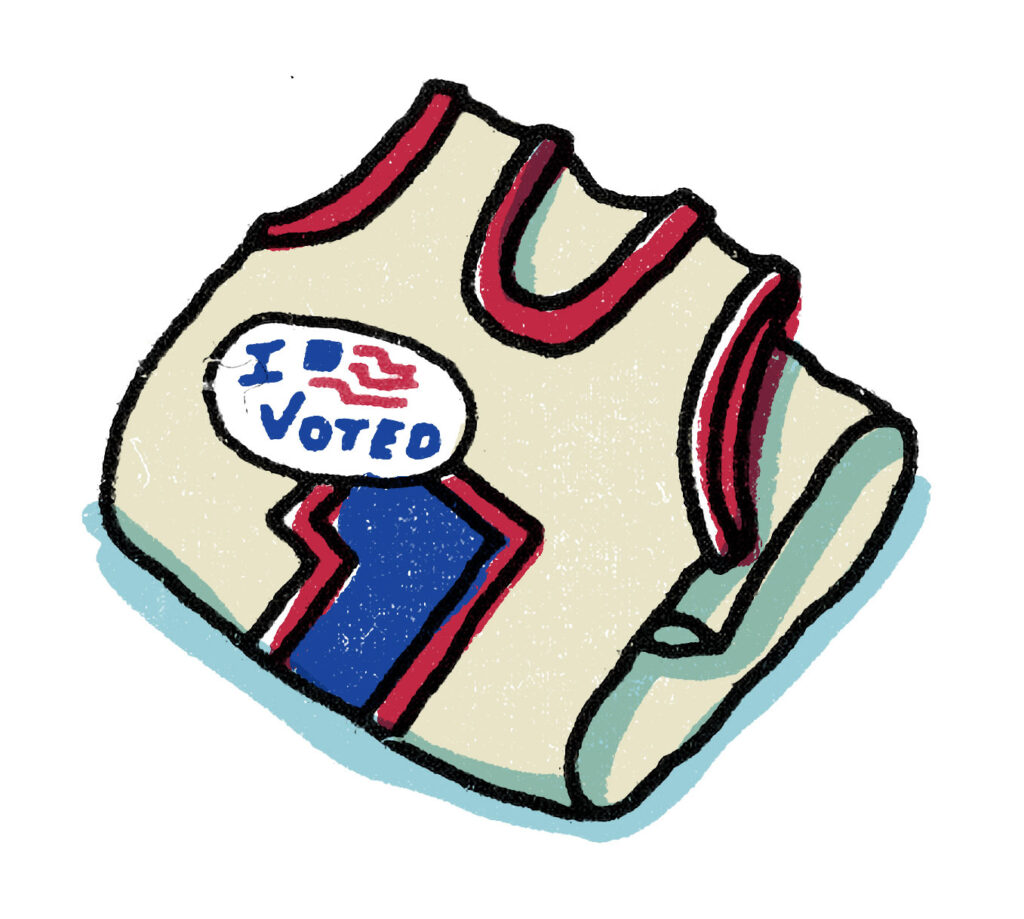 Nina Shirey, Lacrosse
Student-athletes at both New Jersey campuses worked diligently to make sure every eligible student-athlete was registered to vote in the 2020 general election.
Devils women's lacrosse player and graduate student Nina Shirey, BA'20 (Flor), helped to kick-off the initiative. "Sometimes people our age don't consider the fact that they have the power to vote and that their vote will make an impact," says Shirey. "We put information out there, not only to help people register to vote, but also for them to learn about the importance of voting." 
The Northeast and Middle Atlantic athletics conferences developed social media posts and forums encouraging student-athletes to find out more about voting. They provided students with valuable information, including how to fill out a ballot and details about candidates, and also answered questions on the importance of voting.
"The fact is that if you want your voice to be heard, this is the way. We tried to get the word out there and had a few teams that ended up being 100 percent registered to vote, which was awesome. We were really proud of that," says Shirey.
Shirey is also on the leadership committee of the newly formed Athletes for Change and Equality (A.C.E.). With the help of Head Women's Basketball Coach and Diversity and Inclusion Coordinator Melissa Brooks, Shirey and fellow student-athletes were able to create a safe space for students to learn about social justice.
"We just wanted to make a safe place for student-athletes to voice any concerns they have and to promote change within our own community and within the broader FDU community," says Shirey. "We are learning from each other, and we're going out of our way to make a change and a difference."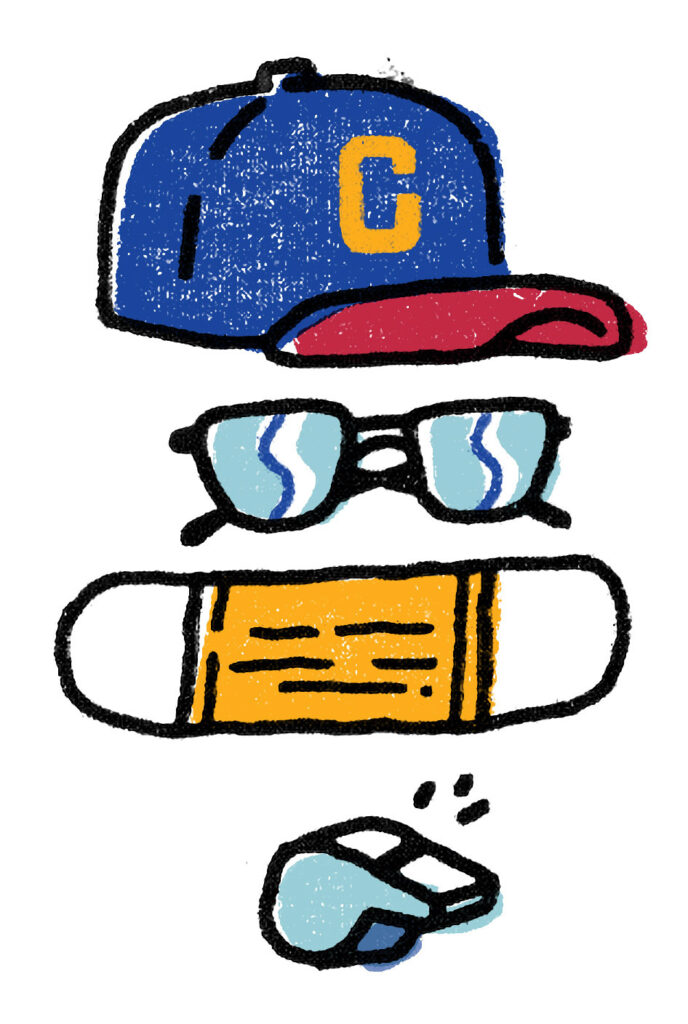 A.J. Yurista, Baseball
While on hiatus, Devils baseball player and graduate student, A.J. Yurista, BA'20 (Flor), took to the field with his own team of athletes. Taking cues and ideas from Devils athletics staff, Yurista helped lead his team of high-school students through trying times. 
Yurista had been in the start of his senior season when the shutdown began. "We were down in Florida when we got the call that our season was over. We played two more games knowing that. It was a sad moment," he says.
During the shutdown, he focused on his workouts and on getting ready for next season, thanks to an extension waiver from the NCAA, while also forging a new path. "I was head coach for my high school's fall baseball team. I did that for two months, and it really opened my eyes — I really love coaching. I love leading a group of players, teaching them life skills and how to be their own player and person on and off the field."
Yurista was able to take the values and ideals instilled in him by his coaches and use them to benefit his players. He preached punctuality, accountability and respect — "It resonated in me. When I was talking to my group of guys I would always think, what would Coach Quinn or Coach Romanella say?"
Following similar protocols to the ones in place at FDU, Yurista guided his players through the "new" normal of playing baseball — including temperature checks, social distancing and wearing masks.
"I had to be a leader myself and have my mask on. I didn't want to slip up and accidentally take it down, because then they'll take it down, so I always had mine on. Just follow the rules, have fun, go about your business — and that's how we did it," he adds.