1950s
1958
"Indian Americans Can Be Proud of Their Achievements, But Can They Make Impact on India," an article by Ven Parameswaran, BS (Metro), ran on indiawest.com on December 1, 2020. He is the former president and CEO of First Asian Securities Corporation in New York City and is a senior adviser at Imagindia Institute, a think tank in New Delhi, India.
1960s
1964
Herb Grossinger, BS (Metro), retired bakery owner and stock broker, continues to serve customers with the praline ice cream cake made famous by his parents' bakery, Grossinger's Home Bakery on 76th and Columbus Ave. in New York City. Favorites like the praline ice cream cake, lemon soufflé and bombe glacée can be ordered at grossingerscakes@gmail.com or (212) 362-8672.
---
1967
David Founds, BS (Flor), has been named director of mergers and acquisitions at World Business Brokers, Inc., in Miami, Fla. He was previously investor/vice president of sales and marketing at Periodic Products.
---
1968
Eli Amdur, BA (Ruth), is a frequent contributor to Forbes.com. Among the articles he's written are "Our President-Elect's First Job" and "The Six Leadership Communication Skills." He is a senior coach and adviser at Amdur Coaching and Advisory Group, LLC, in Teaneck, N.J., and a former adjunct faculty member at FDU.
1970s
1970  
Barry Cohen, BA (Metro), was promoted to captain at the Union (N.J.) Police Department. Throughout his career, he has received specialized training — including on breathalyzer operation and latent fingerprint investigation. Cohen also served as a member of the department's Hazardous Response Team as a PR-24 instructor.
---
1971
Lourdes Rodriguez, BA (Metro), retired after nearly 50 years of service in the Paterson (N.J.) Public School District. Prior to retiring, she served as principal at the Roberto Clemente Elementary School in Paterson, N.J., for 29 years.
Ralph Spielman, BS (Metro), was among those who attended a virtual Shabbat service held at Temple Beth Shalom in Hudson, Ohio, on May 2, 2020, in memory of the 50th year since the fatal shooting of four students at Kent State University by the Ohio National Guard. The fatalities came from among a crowd protesting against the Vietnam War. Spielman, who was a student at Kent before transferring to FDU's Metropolitan Campus the following school year, remembers the tear gas and tasting pepper spray in the days that followed the shootings. 
Elliott Troshinsky, BS (Metro), retired after nearly 50 years in broadcast media and 20 years as president and general manager of Hearst Television's two television stations in Sacramento, Calif. He started his broadcast career in 1971 as an account executive at WKAP-AM 1320 in Allentown, Pa.
---
1972
Susan Cox, B.A. (Ruth), has written her second mystery book, The Man in the Microwave Oven, published by Minotaur Books, the mystery imprint of St. Martin's Press, New York. Her first novel, The Man on the Washing Machine, was the winner of the First Crime Award sponsored by Minotaur Press and the Mystery Writers of America.
---
1975
Paul Cavise, MBA (Ruth), spoke about "Pandemic v. Constitution" in June 2020 at an online talk hosted by the Red Bank Humanists (RBH). A member of the RBH, he retired from the practice of law after 30 years. Cavise founded Computer Law Corporation in 1980, served as vice president at Goldman Sachs & Co. and taught business and constitutional law to college students.
---
1976
Christine King, BS (Metro), has been appointed to the board of directors and Audit Committee of Allegro MicroSystems, Inc., Manchester, N.H. She most recently served as the president and chief executive officer as well as a member of the board of directors of Standard Microsystems.
---
1977
Jon Budish, BA, MBA'85 (Flor), has been leading weekly stock market discussions for FDU students as part of the Silberman College of Business' Professional Development Program.
---
1978
John "Jay" Jorgensen, BA (Metro), a New Jersey Supreme Court judge, is the author of A Coach is … Reflections on People Who Have Impacted Our Lives, which features 125 stories by Hall of Famers and professional athletes from Major League Baseball, the National Basketball Association and the National Football League. Among the contributors are FDU alumnus Seth Greenberg, BA (Metro), college basketball broadcaster and ESPN analyst, and Jay Horowitz, former sports information director for FDU and former vice president of media relations, New York Mets.
Harlan Tod Marks, BA (Metro), is an award-winning racetrack photographer. He is the official photographer for the National Steeplechase Association, and his work often appears in Thoroughbred Daily News. 
---
1979
Mohsen Mabrouk, MS (Ruth), is a retired chemical engineer from the Biological Research Defense Development branch (now known as Chemical Biological Defense Command). He worked on the development of chemical biological defense-detection equipment for the U.S. Army. He writes that the last project he was involved in — the Biological Integrated Defense System — focused on the development of a vehicle with multiple sets of equipment that may be used to sample and collect air as well as simultaneously perform detection that guides the soldier operator.
Joseph Maggio, BS, DMD'83 (Metro), was elected to the board of trustees of Rider University, Lawrenceville, N.J. His board term began on July 1, 2020. Maggio is a dentist at Adaptive Dental Associates in Philipsburg, N.J., and is also licensed to practice in Pennsylvania and Maine. He is dental director at Aetna Better Health of New Jersey.
1980s
1980
Dennis Kelly, BS, MBA'83 (Metro), virtually delivered a taped commencement address for his alma mater, Atlantic Cape Community College (ACCC) in Hamilton Township, N.J., on June 11, 2020. He also was chosen to receive the college's 2020 President's Distinguished Alumni Award, which recognizes graduates who have differentiated themselves through professional, public and community-based accomplishments while remaining committed to supporting Atlantic Cape and its mission. Kelly is senior vice president and chief enrollment officer at Wilmington College in Ohio. He received his AA in liberal arts from ACCC.
---
1981
Kathleen Dunlevy, MBA (Ruth), has published a book of poetry originating from her personal experience in life. Mom's Poetry is a peaceful and spiritual read that includes poems and prayers for family members and a special poem dedicated for the events  of September 11, 2001, and her personal take on it. Dunleavy spent more than 40 years as a nurse at New York Presbyterian Hospital in New York City.
Predrag Markovic, MBA (Ruth), is chairman and CEO of P.B. Markovic Project Management, a construction and operations management consulting firm in Upper Montclair, N.J. He received a U.S. patent and trademark for "Use BIM and IDDS to Build Projects on Time and Budget." Markovic received his doctorate from the University of Phoenix, where he did his dissertation on "Factors That Influence Project Team Members to Use BIM and IDDS in the Construction Industry." Among the construction projects he has worked on over the years are the completion of the Jacob Javits Convention Center in New York City in the mid-1980s; the construction of the Walter E. Washington Convention Center in Washington, D.C.; the renovation and restoration of the United States Treasury building in 1996; and the New York Public Library for the Performing Arts.
---
1982
Robert "Bobby" Dyer, MPA (Ruth), mayor of Virginia Beach, Va., is number 3 on Newsmax's 2020 List of America's Top Mayors for ensuring his town maintains its low crime and poverty rates and high median annual household income. A mayor since 2018, he has served on the city council for 14 years. The Stacker rates Virginia Beach as America's third best-run city, while WalletHub places it at No. 8, according to Newsmax.
Roland Espinosa, BA (Metro), joined Crain's New York Business in September as senior sales advertising manager.
Robert Faiella, DMD (Metro), was appointed chief dental officer at Overjet, a provider of artificial intelligence-powered technology for the dental industry in Boston, Mass. He served as president of the American Dental Association and president of the Massachusetts Dental Society. He also served on the Board of the Regents for the American College of Dentistry and on the faculty of Harvard School of Dental Medicine. Faiella is currently director and treasurer of the American Board of Periodontology.
David Ireland, BS (Metro), spoke about church leadership at Pastors' Appreciation Month, which has been held annually in October for the past seven years at Pillar College, Newark, N.J. He is founder and senior pastor of Christ Church, a 9,000-member multi-site congregation in North Jersey representing more than 70 nationalities. A former diversity consultant to the National Basketball Association, Ireland is a columnist to media outlets like Fox News, Huffington Post and Patheos and the author of more than 20 books.
---
1983
Republican Councilman Salvador "Sal" Cortese, BS (Flor), was reelected to the Borough Council of Morris Plains, N.J. He has chaired the council's Ordinance and Public Safety committees. A contractor, Cortese is also known for his masonry contracting business. He coached soccer for 10 years and served 12 years on the Morris Plains Recreation Committee.
John Harmon, Sr., BA (Ruth), president of the African American Chamber of Commerce of New Jersey, Inc. (AACNJ), was ranked number 1 on the ROI-NJ Influencers: People of Color 2020. In 2007, he founded AACNJ, which is dedicated to economically empowering and sustaining African-American communities and businesses through entrepreneurship and capitalistic initiatives throughout the state.
---
1984
Manuel "Manny" Fernandez, BS (Ruth), was elected to the board of directors of Jacobs, a technical professional services firm in Dallas, Texas. He was previously managing partner at KPMG's Dallas office and was the market leader for the Southwest area, heading a team of partners and professionals in audit, tax and accounting. He retired from KPMG on September 30, 2020, to join Jacobs.
Marybeth Kopacz, BA (Ruth), MA'08 (Metro), joined the Berkeley Heights (N.J.) Public School District as director of elementary education and intervention. She was previously director of curriculum instruction and professional development for the Livingston (N.J.) Public School District (pre-K–12). Kopacz holds numerous certifications including reading specialist, gifted talented, supervisor and principal.
---
1985
Charles Papendick, BA (Metro), is head men's golf coach at Stevens Institute of Technology, Hoboken, N.J. He is the program's all-time leader in tournament victories — helping his team take home five tournament crowns in two seasons, the most of any coach in program history. A long-time member of the Old Tappan (N.J.) Golf Club, he has served three terms as president.
Lisa Blunt Rochester, BA (Ruth), was reelected to a third term representing Delaware in the U.S. House of Representatives. She will continue her work toward addressing health care disparities for people of color and dealing with America's ongoing battle with addiction. Rochester was the first Black woman from Delaware elected to the House with a win in the 2016 election. She served on the vetting committee for President Joe Biden's vice presidential pick, Kamala Harris.
---
1986
Alison Ferren, BS (Flor), was named president and chief operating officer for Abington – Jefferson Health in Abington, Pa., after serving as its interim president and COO since July 2020. She began her career at the information technology department of Abington Memorial Hospital in 1987. 
Gary Wilson, BS (Metro), has been a special education teacher for 26 years in New Jersey. He also plays in two local adult basketball leagues — the Princeton League and Team85 — and in the 55-plus division of the Masters Basketball Association. During his undergraduate days at FDU, Wilson was a member of the Knights Hall of Fame basketball team, helping the University to its first NCAA Tournament appearance in 1985. He and his wife, Marilyn Velasquez, a retired teacher, have three children: Ryan, Madison and Garrison.
---
1987
William "Bill" Devine, MBA (Flor), launched his own spice company, Rosetta's Farm Chili Spice Blends, in Plainfield, N.J., in 2010. His company offers eight different blends from mild to "insanely" hot. Before pursuing his passion and trying the life of an entrepreneur and farmer, Devine spent many years in the corporate world.
Darrin Reilly, BS (Metro), was promoted to president of Mission Critical Partners (MCP) while concurrently serving as its chief operating officer. He joined MCP in 2018 as senior vice president of corporate development. Reilly played an integral role in MCP's 2018 acquisition of Athena Advanced Networks and its 2020 acquisitions of URL Integration and Black & Veatch's Public Safety Consulting Business.
---
1989
John "Jack" Campi, III, DMD (Metro) and his brother, Joseph Campi, lead Campi Dental, an 87-year-old practice in Wall, N.J. The practice's philanthropic arm, Campi Cares, leads various initiatives that benefit the community, such as Children's Dental Health Awareness Month in February, Oral Cancer Awareness Campaign in April, a backpack/school-supply drive in August, the Halloween Candy Buy-back Program supporting the military in November and Operation Sleighbells in December to help the less fortunate. The family practice is in its fourth generation.
David Garcia, MBA (Metro), was appointed senior vice president and chief lending officer at BCB Community Bank in Bayonne, N.J. Prior to joining BCB, he was executive vice president of Oritani Bank's real estate investment trust (Oritani Asset Corporation) and managing director of Oritani Finance Company.
1990s
1990
Bart Bailey, AA'88, BS, MBA'99 (Metro), owner and principal of Courage to Care, LLC, Allentown, Pa., discussed "Post-election: Justice, Equity, Diversity and Inclusion" as part of the Alumni and Friends Webinar Series in November.
Michael Doyle, BS (Ruth); Jeff Lauver, BA'91 (Ruth); and Ralph Mediterraneo, '95 (Ruth), attended the 2020 ShopRite Ladies Professional Golf Association Classic, which was held at the Seaview Resort in Absecon, N.J. ShopRite vendors are invited to the annual event, and these folks and others presented the trophy to the winner, Lexi Thompson.
Henry Hagopian, BS (Metro), is interim chief financial officer, vice president of finance and treasurer of Organogenesis, Inc., Canton, Mass. He joined the company in 2007 as corporate controller. Prior to joining Organogenesis, Hagopian was controller and treasury manager of CIRCOR International and assistant controller of Stratus Technologies. He was also with Lucent Technologies, where he helped in the restructuring and spin-off from AT&T.
---
1991
Lester Owens, MBA (Ruth), was named the new head of operations at Wells Fargo. With more than 30 years of experience in the financial-services industry, he was previously global head of operations at Bank of New York Mellon and spent 10 years at JP Morgan Chase, where he was responsible for wholesale banking operations.
Edward Pergjini, BA (Metro), was appointed to the newly formed business advisory board of Bravo Multinational, Inc., Virginia Beach, Va. He is president of Element Sports Group, Inc.
---
1992
Lisa Thompson, BA (Metro), was appointed a member of the executive management board and president North America of Medartis Holdings AG, a manufacturer and provider of medical devices for surgical fixation of bone fractures with headquarters in Basel, Switzerland, effective April 27, 2020. Prior to her appointment, she was president of The Thompson Group Strategic Healthcare Consultants, LLC, and vice president/general manager of Zimmer Biomet, Bone Healing Technologies. 
Gene Waddy, BS (Metro), CEO of Diversant LLC, did a Q&A interview with Business Today titled "Lift as You Climb: Gene Waddy on Diversity in Business, Mentorship and Education." In this interview, he talked about what inspired him to become an entrepreneur, why diversity in the workforce is critically important and what advice he would give to students seeking mentorship.
---
1994
Andrew Crooks, AA'91, BA (Metro), an Essex County (N.J.) corrections sergeant, was discharged from Robert Wood Johnson University Hospital in Somerset, N.J., after spending 49 days at the hospital fighting for his life. For more than half of that time, he was hooked up to a respirator battling COVID-19. Among those who celebrated his discharge from the hospital were his fellow corrections officers, the honor guard, family members, nurses and medical staff and his fraternity brothers from Omega Psi Phi, who all wore the purple and gold colors and Greek letters of the fraternity. Crooks continued his recovery at the Kessler Institute for Rehabilitation in Marlton, N.J. 
Bryan Nazor, BA (Metro), is a former professional soccer player, a career that began in Honduras when he played for the Platense Football Club. Founded in 1960, it is one of the most iconic soccer teams in Honduras and all of Central America. He later went on to play for Hajduk Split and Solan in Croatia and the Argentina Juniors.
---
1995
Lisa Lewis, MBA (Flor), a healer, speaker and author, was one of six panelists on the radio show "The Critical Hour," which discussed the COVID-19 model that predicted a U.S. death toll of more than 410,000 by January 1, 2021. The show aired on September 5, 2020. She holds a doctorate degree in neuropathic medicine from Bastyr University, Kenmore, Wash.
---
1996
Frederick Carr, MPA (Metro), was appointed business administrator of the Township of Parsippany, N.J. He has more than 20 years experience in municipal management, serving as business administrator in various New Jersey towns (Perth Amboy, South River, Bloomfield Township, Matawan Borough and Cranbury Township) and out of state (Caney, Kan.).
Michele Logan, MBA (Flor), co-founder and executive chairman of CompoSecure in Somerset, N.J., was among those recognized as the "Best 50 Women in Business" for the year 2020 by NJBIZ. Winners were selected based on the following criteria: career accomplishments, leadership, vision, community service and mentoring. Since it was founded in 2000, CompoSecure has seen double-digit growth, has more than 700 employees and distributes its premium financial cards to more than 20 countries worldwide.
---
1997
Lilisa Williams, BA, MBA'03 (Metro), developed and coordinated an "Online Classified Staff Symposium" for the National Institute for Staff and Organizational Development on June 17, 2020. The symposium featured presentations designed specifically for community and technical college-classified staff. Williams is director of faculty and staff development at Hudson County Community College in Jersey City, N.J., which presented the event.
---
1998
Ann Goldinak, MBA (Metro), was promoted to chief executive officer of First Atlantic Federal Credit Union in Eatontown, N.J. Prior to that she was the company's senior vice president and chief financial officer.
Gary Graff, MA (Flor), a clinical supervisor at Health Care and Rehabilitation Services in Springfield, Vt., a nonprofit community mental health agency, co-presented a free online workshop on "Coping with Stress and Anxiety and Helping Someone Who's Experiencing Suicidal Ideation," on May 27, 2020. He also is a licensed alcohol and drug counselor in the state of Vermont.
---
Christina Catalano Makes Forbes '30 Under 30'
Congra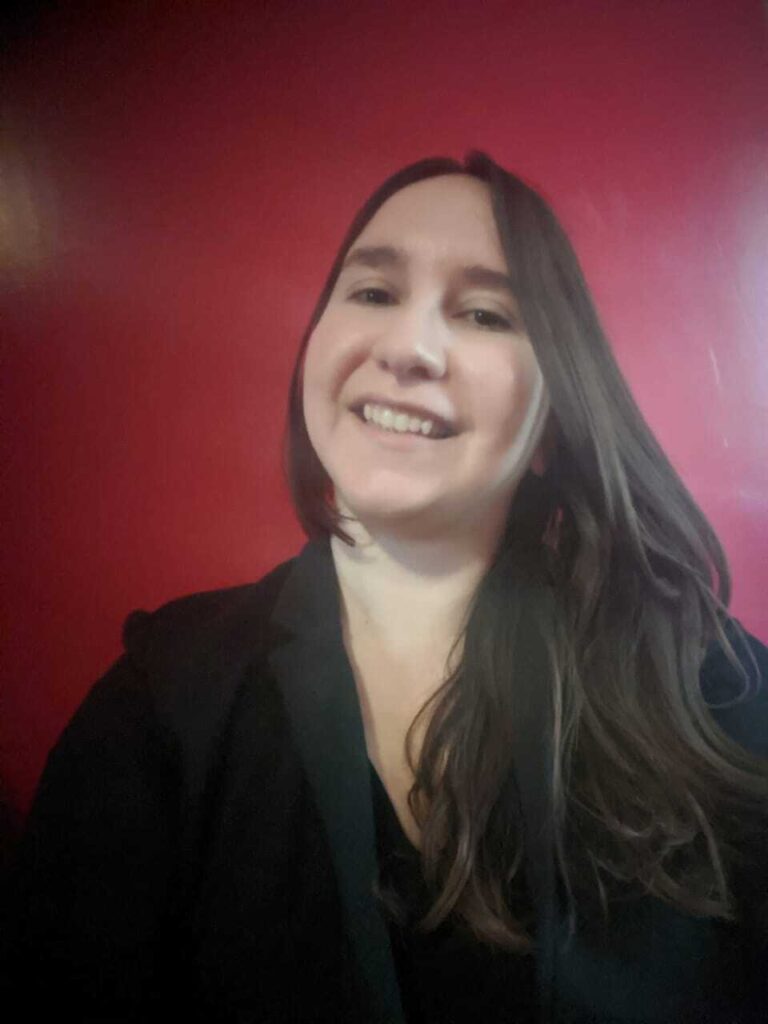 tulations to Christina Catalano, BA'14 (Metro), for being named to the esteemed Forbes "30 Under 30" education list, which features leaders who are bringing access and opportunity to the classroom and beyond. Catalano is founder of The RISE Anti-Bullying Initiative, Cambridge, Mass.
Forbes wrote: "Catalano's goal to put anti-bullying awareness on the map is personal for her. She was bullied growing up on the Jersey Shore from kindergarten through high school. After she spoke at the United Nations General Assembly in 2018 and 2019, the U.N. added quantifiable anti-bullying goals to its 2030 agenda. The framework she has developed to prevent bullying, dubbed the Positive Curriculum, is being tested with international partners in five continents."
2000s
2000
Cynthia Flanagan, BA (Flor), a partner at Schenck, Price, Smith & King LLP, Florham Park, N.J., spoke about "COVID-19 Leave Policies and Return-to-Work Issues," in September as part of the FDU Alumni and Friends Webinar Series.
---
2001
Dennis Craig, MA (Metro), was appointed interim president of State University of New York (SUNY) at Oneonta. He was previously acting president at SUNY Purchase, where he was vice president for admissions and associate provost for enrollment. 
---
2002
Fatimah Conley, BA (Metro), was named interim chief diversity officer at the University of Delaware (UD), Newark, Del. Aside from serving as the senior adviser to the UD president regarding all diversity, equity and inclusion (DEI) initiatives, she will also advise and collaborate with senior leadership and other university groups to develop and implement DEI programs that promote a welcoming campus culture for faculty, students and staff. Conley has been a staff member at the university's Office of the General Counsel since 2015.
Craig Springer, MA, PhD'04 (Metro), co-led a discussion on "COVID-19: Mental Health Basics" on May 11, 2020. A clinical psychologist, he is principal and managing partner of Good Life Center for Mental Health in Cranford, N.J. Springer has extensive experience in developing, conducting, supervising and researching evidence-based psychotherapeutic programs for children, adolescents and adults.
---
2003
Linda Wellbrock, MBA (Flor), is co-founder of the New Jersey Entrepreneur Initiative, a one-stop shop that provides guidance and resources for start-up companies. She also founded Leading Women Entrepreneurs and Force for Change NJ.
Amelia Wolfe Wright, BA, MAT'04 (Flor), received the 2020 CEL (Conference on English) Teacher-Leader of Excellence Award from the National Council of Teachers of English. The award recognizes a classroom educator who leads the way of literacy instruction by sharing his or her work with others at local and/or national levels. She is supervisor of humanities at Randolph (N.J.) High School and is an active member of the National Writing Project. Wright is also an adjunct faculty member in FDU's Peter Sammartino School of Education.
---
2004
Patrick Callahan, MAS (Metro), is superintendent of the New Jersey State Police. He enlisted in the State Police in 1995 and has since served as recovery bureau chief in the aftermath of Superstorm Sandy; was commanding officer of the Emergency Management Section; assistant state director of the Office of Emergency Management. Callahan has been part of New Jersey Gov. Phil Murphy's daily COVID-19 briefings, where he provides updates on daily COVID-19 violations.
Marisa Kossoy, BA, MAT'05 (Flor), MA'11 (Metro), is the author of Principal for a Day, a children's picture book that was published on December 25, 2020. She is also an adjunct faculty member in FDU's Peter Sammartino School of Education. A highly regarded educator in New Jersey for over 15 years, she has distinguished herself as a master teacher and school administrator. She enjoys inspiring today's youth to dream big and achieve. Kossoy currently resides in Bergen County, New Jersey.
---
2005
Kenneth Malagiere, BA (Metro), is owner of Narcissus Florals, which has two locations in New Jersey: in Toms River and in Spring Heights. He also serves as executive director of the Ocean County College Foundation. Malagiere was featured in "A Florist Coming to Bloom," in FDU Magazine's Fall 2020 issue. 
David Popick, BA (Flor), was promoted to sergeant at the Union (N.J.) Police Department in July 2020. He began his law-enforcement career as an auxiliary officer in 1993, and was a corrections officer at the Juvenile Justice Commission from 2001 to 2002.
---
2006
Willliam "Bill" Gillard, MFA (Flor), is the author of The Vade Mecum of the True Sublime, a book of poetry published by Luchador Press in June 2020. Arranged like a monastic Book of Hours, it is filled with "almost-prayers." The agnostic hymnal contains songs about love and loss, growing up and out, the New York City subway and electric guitars. Gillard is associate professor of English at the University of Wisconsin Oshkosh.
Danny Tommasino, MBA (Metro), was appointed first vice president and senior healthcare lender at Metropolitan Commercial Bank. He was recently senior vice president, healthcare practice leader, at BankUnited.
---
2007
George Milonas, MAS (Metro), was reelected to the board of trustees of County College of Morris, Randolph, N.J., and will serve as secretary. He is a corporate sector professional specializing in the oversight of regulatory compliance programs.
---
2008
Keywuan Caulk, BA (Metro), was appointed as the first Black, queer, male director of Rutgers University's Center for Social Justice Education and LGBT Communities in its 28-year history. He was previously the center's assistant director of education.
T.J. Minichillo, MBA (Flor), was appointed chief information security officer (CISO) at Keyavi Data Corp. in Las Vegas, Nev. He was previously the company's vice president, cyber threat and intelligence. As CISO, Minichillo will oversee the ongoing evaluation, testing and monitoring of security controls to protect Keyavi against cyber threats. He will also manage its security operations, threat and vulnerability management, cloud security, application security, policy enforcement and user training and awareness initiatives.
Award-winning poet Susan Rothbard, MFA (Flor), read some of her new poems, which focused on birds and food, on August 13, 2020, as part of West Caldwell (N.J.) Public Library's Peaceful Poetry Reading Series on YouTube. Her poetry has appeared in publications such as The Literary Review, Poet Lore, The Cortland Review, Pif Magazine and the National Poetry Review, among others. She won the Annie Finch Prize for Poetry in 2011. 
John Rundy, BS (Metro), has been named senior project designer at Bursich Associates, Inc., in Pottstown, Pa., as of August 2020. He has worked as a site manager for projects with clients such as the U.S. Coast Guard and the federal Environmental Protection Administration. Rundy was also involved in design development, project engineering and management and headed the visual and sounding inspection team for clients in South America, Europe and Australia. 
---
2009
Nina Foxx, MFA (Flor), an award-winning author, founded the Writing Sisters Summit in 2018 to bring together male and female writers who want to hone their craft and learn from one another. She writes that the next in-person summit (Writing Sisters Summit in the Sand) will focus on Writing and Wellness and is scheduled for October 14 to 17, 2021, at the Blue Sky Retreat in Taos, N.M. 
2010s
2010
Megan MacKellar, BS (Metro), won the Marian Breland Bailey Award from the Applied Animal Behavior Special Interest Group, which recognizes and promotes research and scholarly activity by students in the applied analysis of animal behavior. She was recognized for her thesis on "Discrete Trial Training Paired with Behavior Skills Training to Increase Attention with Killer Whales in a Zoological Facility," which was presented poolside with two Orca whales present. MacKellar is a senior 1 animal trainer at SeaWorld in Orlando, Fla., and is a registered behavior technician at LifeSkills Behavior Sciences in Orlando. She re-
ceived an MS in psychology from Purdue University.
Julie Mills, BA, MAT'11 (Metro), is director of safety at NFI Transportation in Camden, N.J. She is also a member of the Women in Trucking organization, and was named the June 2020 Member of the Month.
Elizabeth Schedl, BA, MA'13 (Metro), was appointed executive director of Hudson Pride Center in Jersey City, N.J., in July 2020. She was recently the center's chief operations officer and previously served as its deputy director as well as community relations director. The Hudson Pride Center focuses on the safety and well-being of LGBTQ+ residents, offering HIV outreach and counseling, mental health care coordination and support groups.
Jonathan Thai, BS, MAT'11 (Metro), was among those named Governor's Educator of the Year for Verona High School for the 2019–2020 school year. A mathematics teacher at the school, he also is student council adviser and coach of the boys and girls tennis teams at the junior varsity and varsity levels. 
---
2011
Katlyn Chookagian, BS (Metro), was one of the winners at "UFC on ESPN 9" on May 30, 2020 — her seventh victory in the Ultimate Fighting Championship (UFC) and the most in the women's flyweight division of the UFC. Known as "Blonde Fighter" in the ring, she made her UFC debut in 2016. Chookagian is the first Armenian-American mixed martial arts fighter to compete in the UFC.
Sinclair Davis, AA'09, BA, MA'16, PsyD'18 (Metro), wrote an op-ed for The Star-Ledger titled "Students Need Help Handling the Trauma of Racial Violence." He is dean of the Steven M. Grossman Counseling Center at St. Benedict's Prep-aratory School in Newark, N.J.
---
2012
Sean Hebbon, MAS (Metro), has been promoted to captain of the Franklin Township (N.J.) Police Department (FTPD), the first African-American to be named captain in the department. He will head the investigative division, which includes adult and juvenile investigations along with the community-relations bureau.
---
2014
Patrick Ganley, BA, MAS'15 (Metro), police captain at the Lacey Township Police Department in Forked River, N.J., has retired after 25 years of service. He started with the department in 1996 and worked his way up the ranks — to sergeant in 2005, lieutenant in 2014 and captain in 2016. Ganley was a member of the Ocean County Regional SWAT Team, a department firearms instructor and armorer and was involved in the department's active-shooter training program.
Minh Mac, BS (Van), financial security adviser at Freedom 55 Financial, writes weekly financial-advice articles on his LinkedIn page. 
During Hamilton, N.J.'s annual Veterans Day ceremony, Christopher Prychka, BA (Metro), a lieutenant at the Hamilton Township (N.J.) Police Department, was presented with the Township of Hamilton Honors and Remembers its Veterans award for his service in the United States Army from 1992 to 1995.
Stacy Sanchez, DNP (Metro), was named the new chief nursing officer of the Northwell Health Cancer Institute in New Hyde Park, N.Y., effective June 15, 2020. She oversees operation performance, fiscal strategy and the consistency of nursing practice throughout all the oncology sites at Northwell. Sanchez previously worked as the director of pediatric and critical-care services and interim director of acute-care services at Memorial Sloan Kettering Cancer Center, N.Y.C.
---
New Skincare Line Lands Big Investment
David Gaylord, BS'15 (Metro), and his business partner, Tim Burns, competed on Canada's CBC network's "Dragon Den" — a television show akin to ABC's "Shark Tank," in which entrepreneurs pitch investors on their companies, products and ideas, hoping to score financing.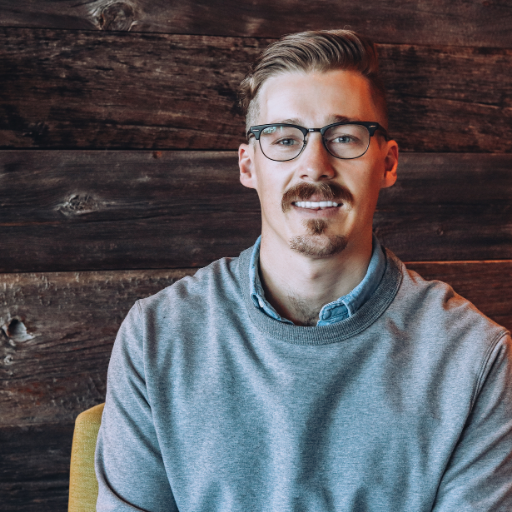 The two pitched their line of natural skincare products, Bushbalm, which targets ingrown hair prevention on bikini lines, underarms, legs, beards and any other areas of the body prone to redness or irritation from shaving or hair removal. The pair procured a $400,000 investment into their line from veteran
"Dragon" cast member Arlene Dickinson, who in exchange received a 10-percent stake in the business.Bushbalm sales have skyrocketed over the past year. Gaylord and Burns expected to hit nearly $2 million in 2020, compared to $150,000 of sales in 2019. The entrepreneurs continue to work for Shopify full-time.
---
2015
Alexander Bennett, BA, MPA'16 (Flor), was appointed assistant prosecutor at the Morris County (N.J.) Prosecutor's Office, and has been assigned to its Megan's Law Unit.
Jessica Burnside, BS (Flor), joined Van Eperen, a Maryland-based integrated communications agency, as account executive. She was formerly an account and recruiting manager for the Creative Group.
Richard Calabrese, BA, MAS'16 (Metro), is police chief of the Cinnaminson (N.J.) Police Department. While serving as police chief, he has completed the Certified Public Manager's program developed jointly by Rutgers University and the State of New Jersey's Civil Service Commission. Calabrese joined the department in 2004 and spent eight years as a detective before being promoted to sergeant in 2015. He was promoted to lieutenant in August 2017.
Keith Kinsella, MSA (Metro), is events manager at Stevens Institute of Technology, Hoboken, N.J. He works with Stevens' athletic communications office, overseeing staffing, in-game operations and facility management of home athletic events. In 2017, Kinsella served as assistant golf coach and helped Stevens place third in the Empire 8 Conference.
William Merkler, MAS (Metro), was promoted to sergeant of the South Brunswick (N.J.) Police Department. He has received 12 awards and letters of commendation, including for his investigation into a fatal hit-and-run that led to the suspect's capture and his apprehension of a burglary suspect.
Jose Renderoskieffer, BA (Metro), was chosen as a PGA WORKS Fellow by the New Jersey Professional Golf Association (NJPGA) and by the New Jersey Golf Foundation (NJGF). A U.S. Navy veteran, Renderoskieffer will support PGA HOPE (Helping Our Patriots Everywhere), NJGF's military program, which helps veterans with disabilities improve their physical, mental, social and emotional well-being. He also will help organize and run NJPGA tournaments and events. 
Matt Talbot, BA, MSA'16 (Flor), has been named the new varsity head boys' basketball coach for the Roselle Park (N.J.) Panthers. He coached the junior varsity team for the past five years. Talbot played basketball and baseball for the Panthers all four years of his high-school career.
Ted Wittke, BA, MAS'16 (Metro), was sworn in as the new chief of the Hazlet (N.J.) Police Department on September 8, 2020. A U.S. Marine Corps veteran, he joined the police department in 1999 as a patrol officer. He was promoted to sergeant in 2012 and to lieutenant and Detective Bureau commander in 2014. In December 2016, he became deputy chief.
---
2016
Alex Cisneros, MS (Flor), was appointed senior vice president for revenue generation at Red Roof Inns. He was previously vice president of revenue generation and distribution for Wyndham Destinations.
Alissa Ricci, BA, MAT'17 (Flor), is a K–3 English as a Second Language (ESL) teacher at Watchung Elementary School in Middlesex, N.J. After completing her initial public school teacher certification work in K–6 elementary general education, she completed the TESOL (Teaching English to Speakers of Other Languages) Graduate Certificate Program at Seton Hall University, South Orange, N.J. Prior to becoming an ESL teacher, Ricci taught first grade at St. Benedict's Preparatory School in Newark, N.J. Prompted by the COVID-19 pandemic, she successfully made the shift to distance learning last spring.
---
2017
Grace Maggiulli, BA (Metro), is a patrolwoman for the Red Bank (N.J.) Police Department. Prior to joining the department in April 2020, she had previous stints with the Rumson (N.J.) Police Department (part-time police dispatcher, class two special law enforcement officer and eventually police officer) and the Little Silver (N.J.) Police Department (part-time dispatcher).
Noelle Shirey, BA, MA'18 (Flor), assistant director of annual giving at Newark Academy (NA), Livingston, N.J., has been named girls lacrosse head coach. She joined NA's department of institutional advancement in 2018 and served as coach of the school's varsity field hockey team. In 2019, she was named head coach of the field hockey program and was assistant coach for the girls' lacrosse team. While a student at FDU, Shirey was a lacrosse and field hockey student-athlete. As a lacrosse player, she led her team as a three-year captain. She was also nominated by FDU for the NCAA's Female Athlete of the Year.
---
2018
Mike Schroback, BA (Metro), joined the Knights coaching staff as a special assistant to the head men's basketball coach. He was a member of the Knights basketball team for four years and appeared in 87 games under Coach Greg Herenda. Prior to joining FDU, Schroback was an assistant coach at Centenary University in Hackettstown, N.J.
---
2019
Sami Armstrong, BS (Flor), earned a degree in finance, but when he decided that teaching was his calling, joined the Uncommon Schools Summer Teaching Fellowship. The program attracts rising seniors or recent college graduates who are interested in becoming teachers. Armstrong currently teaches fourth grade at his alma mater, North Star Academy in Newark, N.J. 
Matthew Belcastro, MAS (Metro), was hired as a detective in the General Investigation Unit, within the Courts and Administration Division of the Morris County (N.J.) Prosecutor's Office. He was previously a patrol officer for the Chatham (N.J.) Borough Police Department.
Steven Carroll, MBA (Flor), strategic relationship manager at LinkedIn, conducted two webinars for FDU alumni: "Accelerate Your Network, Presence and Professional Brand Through LinkedIn," in December; and "How to Use LinkedIn to Land Your Dream Job," in October.
2020s
2020
Natalie Spina, PsyD (Metro), earned tenure as a school psychologist at Rye (N.Y.) Middle School. She was previously a school psychologist at Ardsley (N.Y.) High School and at the Hallen School in New Rochelle, N.Y.
---
Camden's First Hispanic Chief of Police Sworn In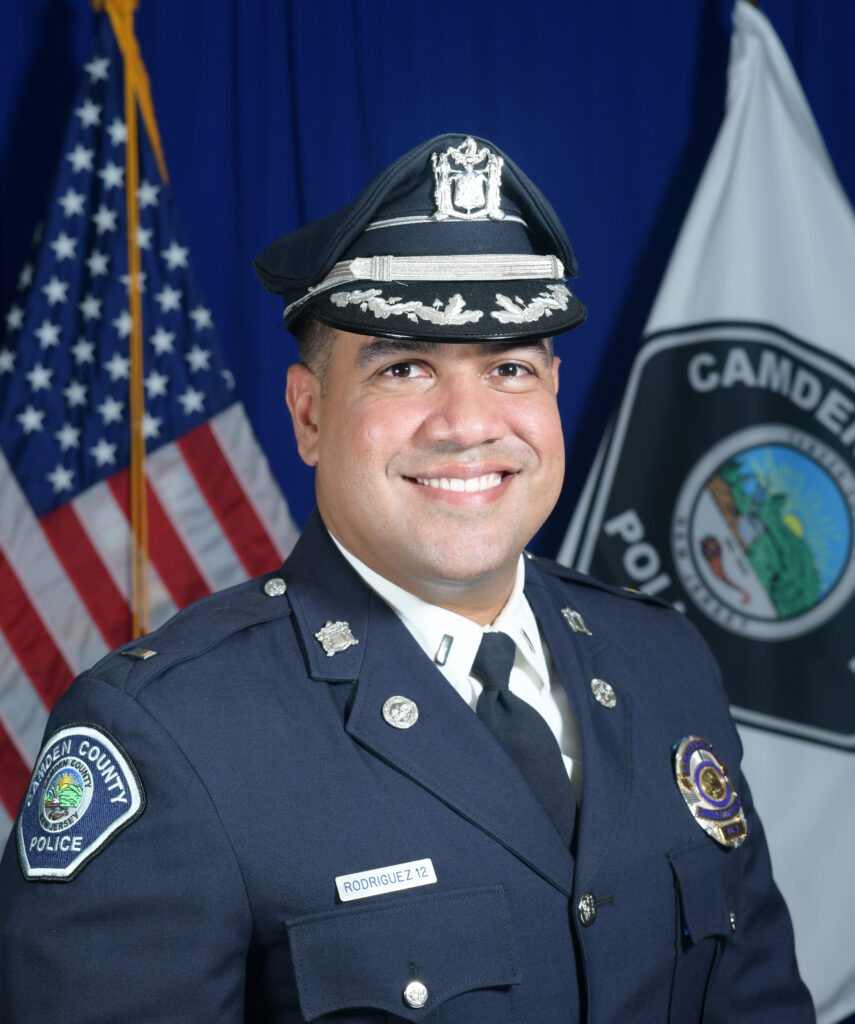 Gabriel Rodriguez, BA'19 (Metro), was named the Camden County Police Department's first Hispanic chief. Beginning as a city patrolman, he previously served as a city officer for 18 years with stints in the Community Policing Unit, the Violent Crimes Task Force and the Strategic Multi-agency Shooting and Homicide Team. He's been part of Mayor Frank Moran's executive detail and the Neighborhood Response Team. He was sworn in on December 31, 2020.
As a city native, Rodriguez hopes his story will resonate with children growing up in Camden now. "When I share my story, growing up in poverty in a single-parent home, I hope they know I understand their struggles," he said. "I was there, I am one of them. I want to build trust, but also inspire younger people and help them see anything is possible if you stay focused and do the right things."
Rodriguez is currently working on his master of public administration degree from FDU.
In memoriam
Samir Elbassiouny, retired physics laboratory director (Flor), died on June 1, 2020, at the age of 85, in the German Hospital at Alexandria, Egypt. He worked as the physics lab coordinator and an academic computer center technician at the Florham Campus until his retirement in 2016. He served FDU for 41 years, starting in 1975. He is survived by his wife, Sawsan Elbassiouny; two daughters, Noura and Nancy Elbassiouny, BA'96 (Metro); and two sons, Nader, BS'01 (Metro), and Sheref Elbassiouny, BS'10 (Flor). "My father loved his job at FDU," says daughter Nancy.
---
Murray Hundert, 100, retired professor emeritus of chemistry, died June 13, 2020. He worked in the chemical industry for many years. He taught chemistry part time at FDU until he decided his love of teaching took precedence over industry, and he became a full-time professor at FDU's Rutherford Campus. He retired from FDU in 1986. He is survived by his wife, Rose Kordish Hundert of Lusby, Md.; sons Eric, BA'74 (Flor) of Nova Scotia, Canada, and Steve, BA'73 (Flor) (Betsy), of Leonardtown, Md.; grandchildren, Thian (Sandy), Asa, Sam (Feng), Jacob and Amos; and great-grandchildren Meredith, Ella, Jocelyn and Henry.
---
Richard "Dick" Riccio, retired vice president of administration, passed away on December 24, 2020. Riccio joined FDU as vice president of administration on July 13, 1995, and retired more than 20 years later on January 5, 2016. "He did a tremendous job maintaining and upgrading our living-and-learning environment during his tenure," said University President Christopher Capuano. Riccio was a member of the steering committee that planned the Vancouver Campus, negotiated the lease for the School of Pharmacy and Health Sciences and supervised its build, and served as chair of the University's Commencement Committee. He is survived by his wife of 56 years, Angela; his son, Richard, Jr.; a granddaughter, Nicole; a brother, Ronald, and his wife, Nina; his sister-in-law Dora; brothers-in-law Alex and Tony; and nine nieces and nephews.
---
Joseph Tramutola, retired professor of business law and director of the Florham Institute for Lifelong Learning, died on March 6, 2020, at the age of 89. He joined FDU in 1962 and retired in 2001. He created the University's Educational Program for Older Persons (now known as the Florham Institute for Lifelong Learning) and directed it from 1972 to 2001. He is survived by his wife, Mary Ann; daughters, Karen D'Alessandro, BA'88 (Flor), MA'91 (Metro) (Vincent); Kim Crumrine (Mike); and Karla Tramutola, BS'99 (Metro); and grandsons Parker and Dustin Crumrine.
Alumni in Memoriam
1950s
John Purcell, BS'56 (Ruth)
George Reade, BS'59 (Ruth)
---
1960s
George Ackerman, BS'60 (Ruth)
Joseph Artesi, Sr., BA'62 (Flor)
Robert Ten Broeck, BS'63 (Metro)
Eugene "Gene" Toombs, BS'63 (Flor)
Christopher Crowl, BS'64 (Flor)
Robert "Bob" Sedor, BS'64, MS'79 (Metro)
James Healy, BS'65 (Metro)
Earl Kosowsky, BA'68 (Flor) 
---
1970s
John Mooney, MBA'72 (Metro)
Robert Whitman, MBA'72 (Ruth)
Josephine Barone Bell, BA'75 (Flor)>/p> 
Archibald "Skip" Harrison, Jr., BS'75 (Metro)
Robert Legendre, MS'75 (Metro)
John Tone, Jr., BS'75 (Flor)
Michael Calandrino, BS'76 (Ruth)
Judith Renzo Dammann, MA'76 (Ruth)
Hena "Hedy" Nader, BS'76 (Metro)
Roger Savidge, BA'76 (Flor)
Peter Clark, BS'77 (Flor)
Gerhard "Gary" Mittermaier, MBA'77 (Ruth)
Donn Neeld Russell, BS'77 (Flor)
David Welker, MBA'77 (Metro)
Richard Boguslaw, DDM'78 (Metro)
Frank Jackson, BS'79 (Ruth)
---
1980s
John "Bumper" Alperti, Sr., BS'84 (Flor)
Donald Wilson, BS'84 (Metro)
Lola Turner, MA'86 (Metro)