homecoming @home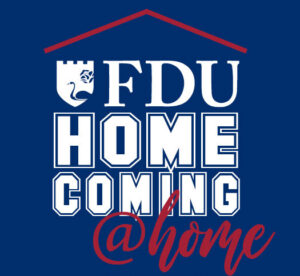 Homecoming — a time to celebrate the spirit and camaraderie of the University — went virtual in 2020. More than 900 alumni, parents, students, faculty, staff and friends from across the U.S. and the world joined a weeklong celebration, October 21–24.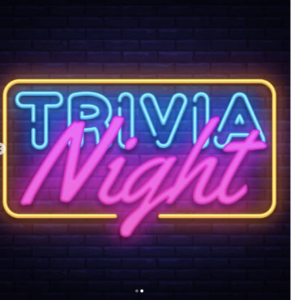 On October 21, President Christopher Capuano kicked off Homecoming@Home with an informal update on the state of the University. The Young Alumni Association and clubs and chapters of the FDU Alumni Association hosted a Trivia Night.
Peter Woolley, founding director of the School of Public and Global Affairs and professor of comparative politics, and Dan Cassino, executive director of the FDU Poll and professor of government and politics, shared insights during a webinar: "What to Expect When You're Expecting an Election" on October 22. Then came The Power of Story: A Conversation with Nicole Melleby, MFA'16 (Flor), an award-winning author of novels for young adults and children, and René Steinke, professor of creative writing, novelist and director of the creative writing MFA at FDU.
On October 23, Seth Greenberg, BS'78 (Metro), ACC Coach of the Year, and ESPN college basketball analyst, and the cast of "ESPN's College GameDay" — Rece Davis, Jay Bilas and LaPhonso Ellis — presented a look at the college basketball season amidst a global pandemic. Then, Dish-It-Girl: Tailgating at Home with Dina Deleasa-Gonsar, BA'06 (Flor), featured Deleasa-Gonsar cooking tailgate favorites. The night wound down with the Devils Athletics Alumni "Zoom-union." Jennifer Noon, director of Devils athletics, hosted an event for sports alumni to reconnect and reminisce.
The final day of Homecoming, October 24, began with the admissions team and current students giving virtual tours of the Metropolitan, Florham and Vancouver campuses and offering insight on the student experience. Next up was Women in Leadership, with Marta Tellado, BA'81 (Flor), president and chief executive officer of Consumer Reports, and four-time Emmy award-winning journalist Brenda Blackmon, BA'01, MPA'13 (Metro).
Next was a virtual wine tasting for alumni: "Explore Sonoma, California's Most Diverse and Exciting Region," with George Staikos, certified sommelier and FDU faculty member.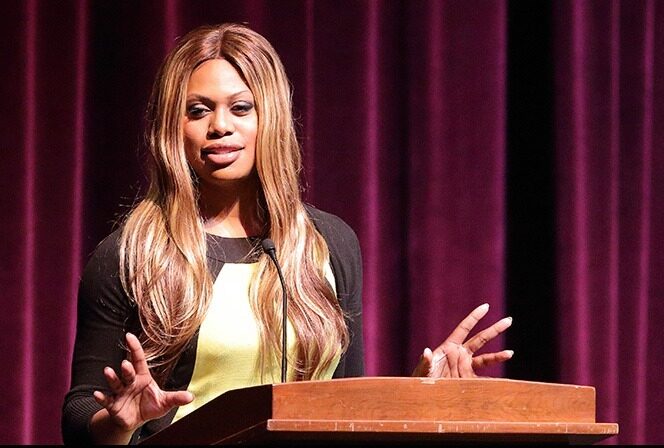 The closing event came courtesy of the School of the Arts, with actress and Emmy award-winning producer Laverne Cox. As Sophia Burset on "Orange is the New Black," Cox is the first transgender woman of color to have a leading role on a mainstream scripted television show. Stacie Lents, director of acting, director of the Barn Theater and associate professor of acting, along with students, spoke with Cox about her career and success.
Robert T. Shields/FDU Alumni Golf Outing
October 6 was a fine fall day as alumni and supporters of FDU's Division III athletics program gathered for the Robert T. Shields/FDU Alumni Golf Outing. The event raised almost $20,000 with 102 players. FDU young alumni Christopher Budd, BS'17 (Flor); Ryan Maslen, BS'18 (Flor); Robert Gavin, BS'18 (Flor); and Dillon McCloskey comprised the best-scoring foursome. A cocktail hour, dinner and silent auction followed the play.