Confronting the Pandemic with a Smile
H
e
ba Eldeeb,
MAS'20
(Van)
By Sara Campione
Heba Eldeeb, MAS'20 (Van), used dental impressions to make an impact on her patients in the midst of the COVID-19 outbreak. Putting to work her dentistry, oral medicine and administrative science degrees, she developed dental-treatment plans for patients of all ages at PowerSMILE Dental Centre. She is an office manager and treatment coordinator at the office located in Surrey, British Columbia, Canada.
Patients — stressed, anxious and fearful over the COVID-19 pandemic — were clenching their teeth during sleep, creating cracks in their teeth and resulting in temporomandibular joint (TMJ) disorders. 
While Eldeeb is not a practicing dentist in Canada, she has extensive experience in dentistry, having practiced for more than 23 years in Egypt and Saudi Arabia. She is poised to take the Canadian dental certification exams so she can resume practicing dentistry abroad and eventually open her own clinic.
Having specialized in oral surgery, implantology and prosthodontics, Eldeeb recognized the complications patients could expect from clenching and grinding — cracks in their teeth or in previous dental work, such as crowns.
Working at one of the only dental clinics open during pandemic lockdown, Eldeeb saw an uptick in inquiries. The clinic was listed as a resource on the Canadian government's website. "I started receiving phone calls from new patients," she says. "Their offices were closed, and they were seeking anyone to give them an answer."
Under Eldeeb's treatment plan, patients come into the office to take impressions for night guards, and then a lab formulates the guards. The custom night guards alleviate clenching, grinding and breakage. "The night guard is a thermoplastic device that will absorb the shock from clenching," she says. Night guards minimize the effects of wear and tear. "Most of these patients had stiffness in their jaw. They couldn't open their mouths in the morning from clenching the whole night."
Clenching and grinding are not the only dental issues the office has seen or treated during the pandemic. With children at home and spending more time in front of screens, she noticed that many are snacking more and developing cavities. "We start a preventive method for treatment, called fissure sealants, that we put in on the occlusal surface of the tooth to help minimize the damage," she says.
As Eldeeb considers her future, she already knows that she wants to dedicate time to supporting patients who can't afford dental care. "I had a clinic in Egypt for five years before traveling to Saudi Arabia. And I had two days per week to treat people for free. So, I want to have a special clinic with a nonprofit partner."
Dental Roots
After receiving her bachelor's degree in oral medicine from Cairo University in Egypt in 1998, Eldeeb worked as a general dentist in Abo Shady private hospital, as well as at her own clinic and for the Egyptian Ministry of Health.
In 2017, she received a fellowship from Genoa University in Genoa, Italy, for implantology and prosthodontics.
Before moving to Vancouver with her family and attending FDU, Eldeeb worked in Saudi Arabia as a dentist and oral surgeon from 2004–2019. She also received extensive training on periodontal dentistry from King Fahd University, in Hofuf in Al Ahsa, Saudi Arabia.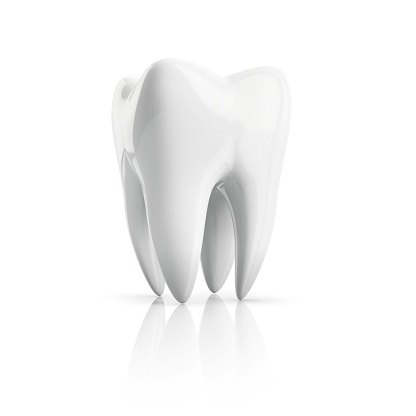 Brush three times or so a day — before bed each night; after lunch or after a nap; or when your mouth has been closed for 30 minutes or longer (like the morning!).
Use a soft-bristle toothbrush. Hard bristles will cause damage to tooth enamel.
Change your toothbrush regularly, at least every three months.
Swap out your toothpaste every three months, too. Mouth bacteria learns how to mutate to fight off the benefits in the paste.
Be sure to floss! Go all along the side of one tooth and then down the other side to make sure you have removed all debris.